Renewable Energy
Appropriate energy for community, domestic and clinical needs: lighting and electrification projects.
Lighting for remote villages, homes and community buildings. Electrification for remote area clinic lighting and refrigeration.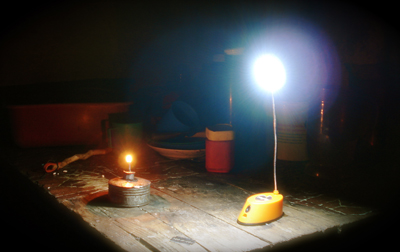 Some of the benefits of a sustainable source of cheap, renewable energy:
• With access to lighting in homes and community facilities, children are able to read at night and complete schoolwork.
• With better access to electricity, the supply of quality teaching resources for children and older students in remote area schools is facilitated, leading to better outcomes.
• With improved school conditions and teaching resources, retention of teachers in remote areas is easier.
• With enhanced facilities and access to sustainable electrification in remote areas, health workers are able to deliver new initiatives in nutrition and clinical instruction, medical training and HIV prevention, as well as programs in drug and alcohol awareness and English language instruction. Training is provided for local technicians in installation and maintenance to ensure longevity of the equipment and the development of a sustainable community skill base.
• Clinical facilities in remote health posts, such as vaccine refrigerators, can be upgraded.
• Project planning, design and management • site selection • community consultation and data collection.
• Procurement and installation of Australian designed solar lighting equipment.